Creating an eCommerce experience as
natural

as their products.
We love working with Harriet from the duo behind Natural Harry. She always makes you laugh and every phone call is ended with "thanks legend". A self admitted technophobe, this creative / foodie / surfer babe has inspired us with her endeavors over and over. Natural Harry isn't a brand, it's an outlook.
Harry's philosophy is simple – eat whole foods and connect with nature. The Natural Harry journey began as little wooden beach-side caravan. Designed by sustainable builder Fraser, selling delicious whole treats made by Harry, loved by locals and travelers alike. Harry then self published not one but two incredible recipe books inspired by their adventures and passion for whole foods. In 2018 Harry and Fraser opened the Natural Harry Conscious Concept Store.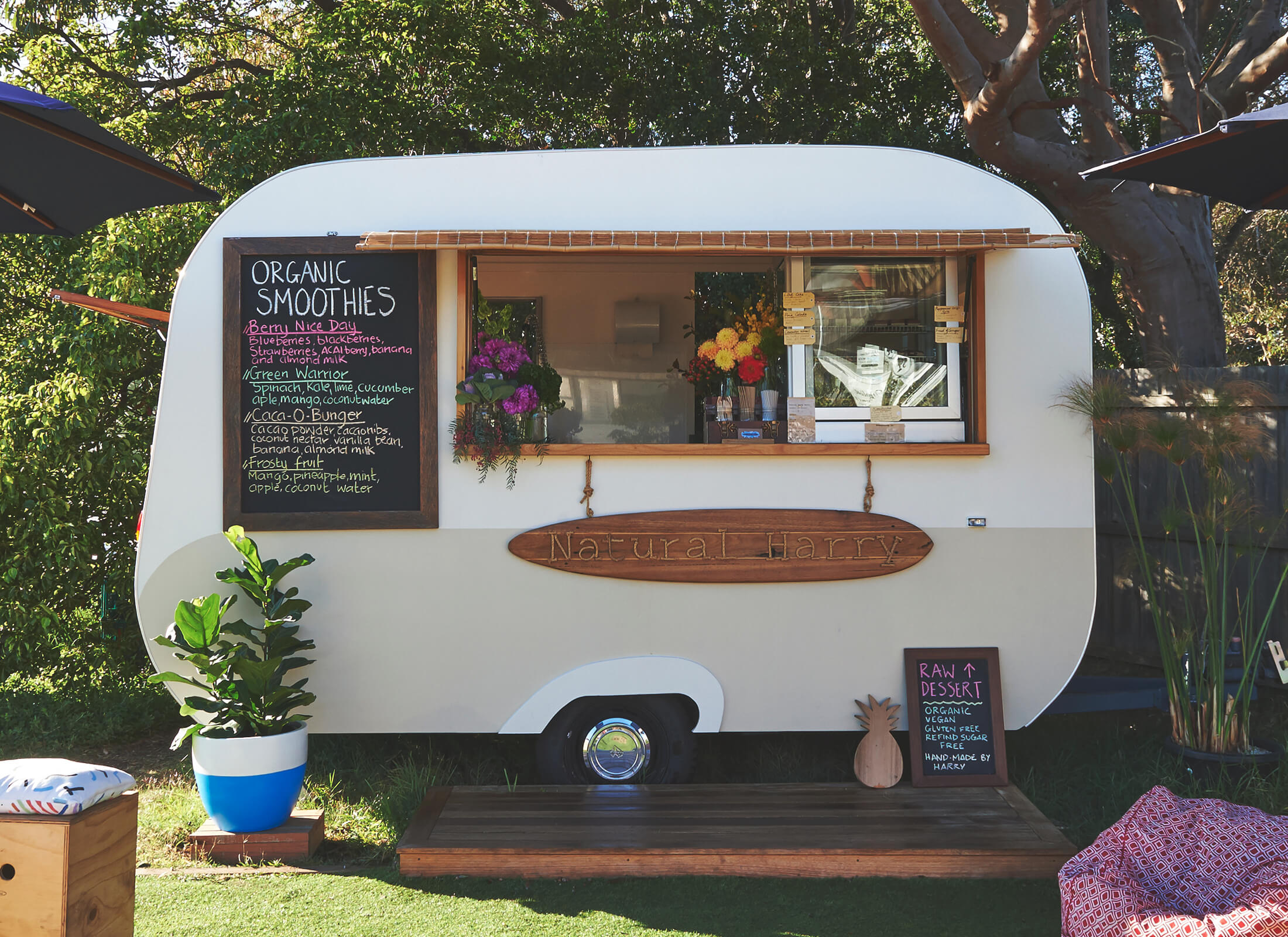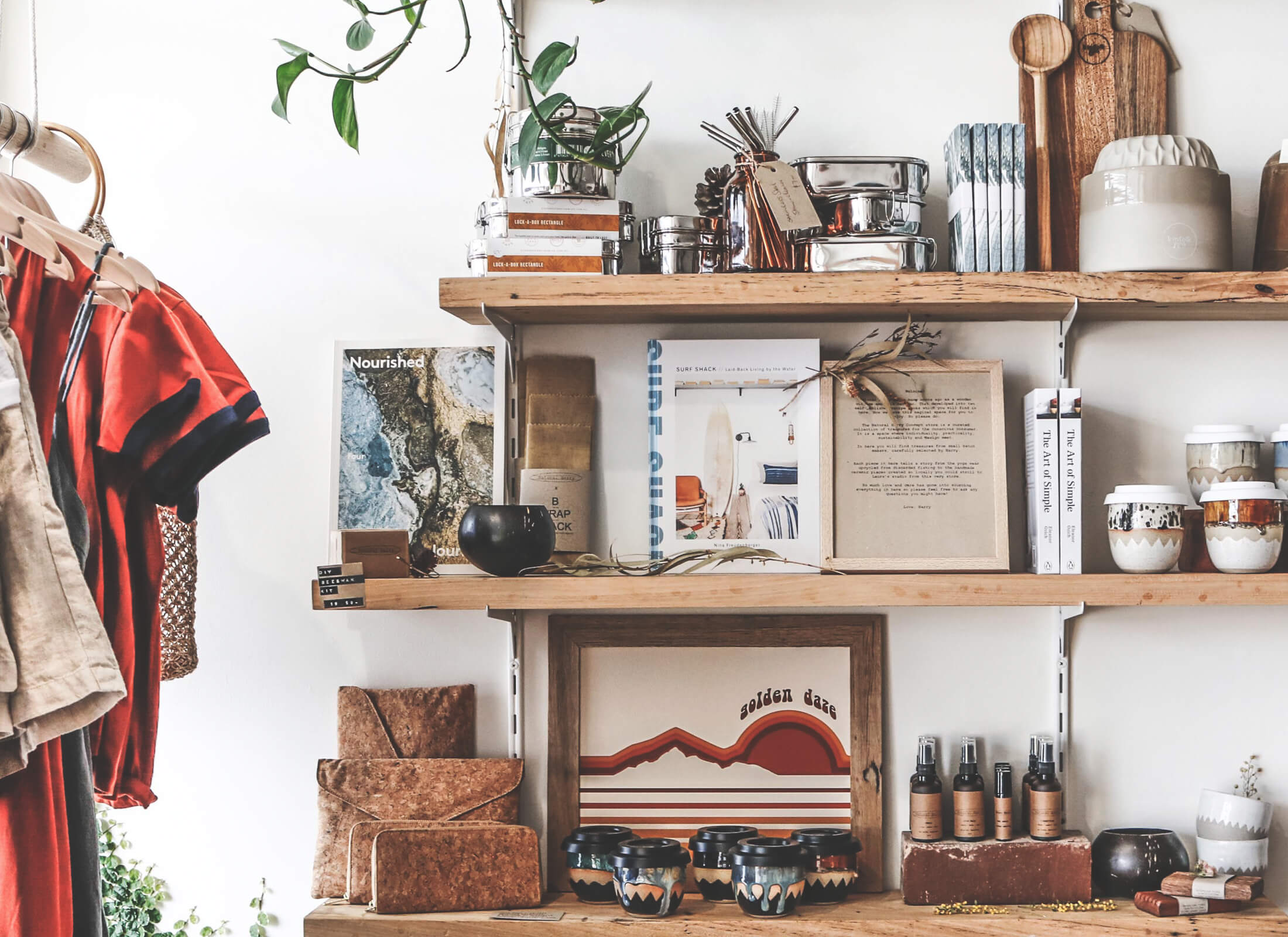 We first worked with Harry in 2014 when the little wooden caravan started to make waves on the peninsula. We created a simple landing page for the van to show it's location and opening hours. A few years later when Harry launched her first book we did a makeover of the page, using big images as links, with a small shopping cart to sell the book. Harry always has exceptional photography for her content, so our builds were simple to reflect the Natural Harry philosophy.
In 2018 when they decided to launch a store in Geelong we got a call from Harry about building an eCommerce site with a simple and clean user experience that had to sync with her in store inventory & point of sales system. 
We knew that Harry really liked websites with clear and simple navigation but their inventory was massive. We knew we couldn't just do a mega menu, so we implemented a page specific sidebar to open on shop pages and give users a clear and direct path to all types of Natural Harry products. We also applied this menu to mobile view, making it easier for customers to shop by category on their phones.
Harry also needed help choosing a POS to use in store that would connect with the new website. We tried a few systems but experienced issues that ultimately meant more work for Harry. In the end, we switched to Vend and after a few hard nights work by Harry setting up her inventory it seemed to solve the main issues we'd experienced with other apps. Now her store is all synced up and she can spend more time at the beach or inventing recipes!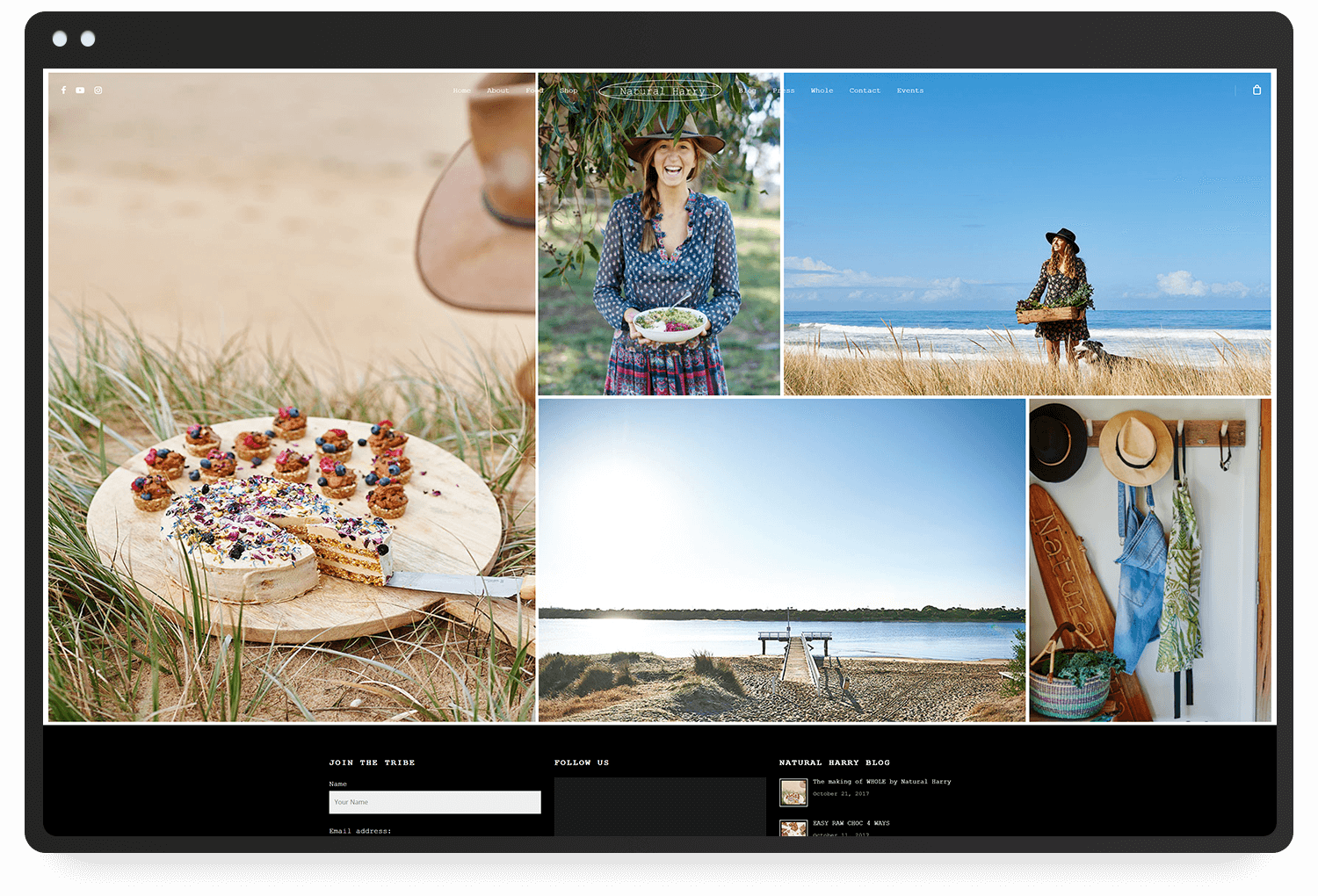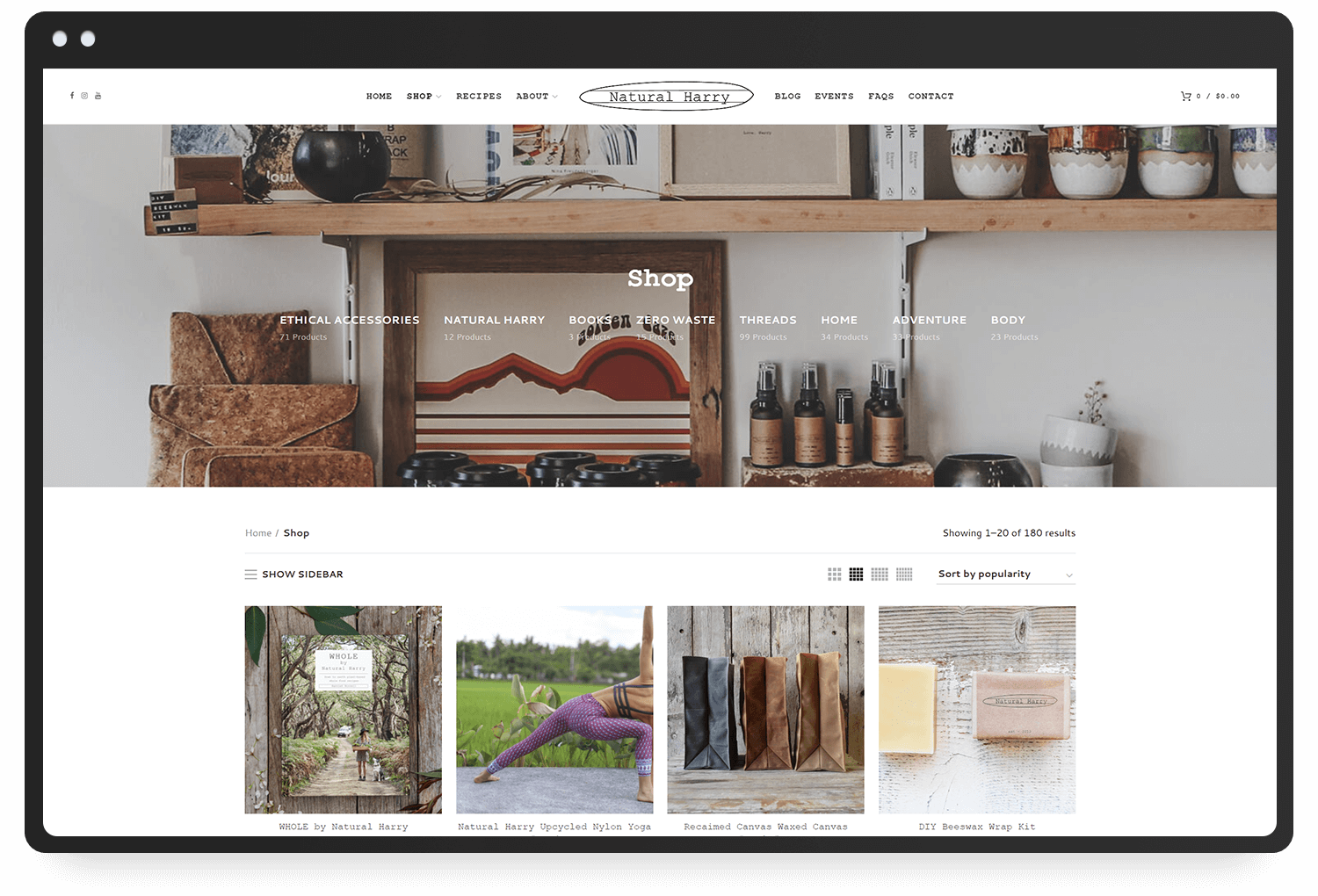 We stayed up late to launch the site after hours and flicked Harry a message to let her know it was live. We woke up to a brief, but true Harry style email saying something along the lines of 'Hi Legend, it looks EPIC!'. When we spoke to Harry later that day we went through all of the new websites features, including the navigation which she loved. We're so proud to have watched Natural Harry evolve from the little wooden van into a conscious shopping force and hope we're around for the next chapter in the Natural Harry journey.
I have been working with Zoe from the very beginning of Natural Harry for a reason. Zoe is patient, creative, thorough and has common sense and capability in spades. I am so grateful for her putting up with my 'technophobia' and ever-evolving business structure, products and offerings. I am always complimented on my website design and am proud to be a VisualTonic client.