Rebuilding

a classic in WordPress for a better user experience.
Melbourne Orthopaedic Group is a modern, cutting edge group of 15+ Surgeons offering a comprehensive Sports Injury and Orthopaedic services including state of the art surgery for a variety of injuries & more. At MOG, surgeons are united by common purpose, vision and values and work together to ensure better outcomes for patients.
We were approached by MOG to guide them through the process of converting their existing website into a new CMS where they would have more control over their content and more potential to drive inquiries. They requested that the new website look as close as possible to their old site but be fullscreen, which was not as easy as it sounds! They also wanted to create an online resource where independent doctors could find and print referrals to their patients for MOG Surgeons.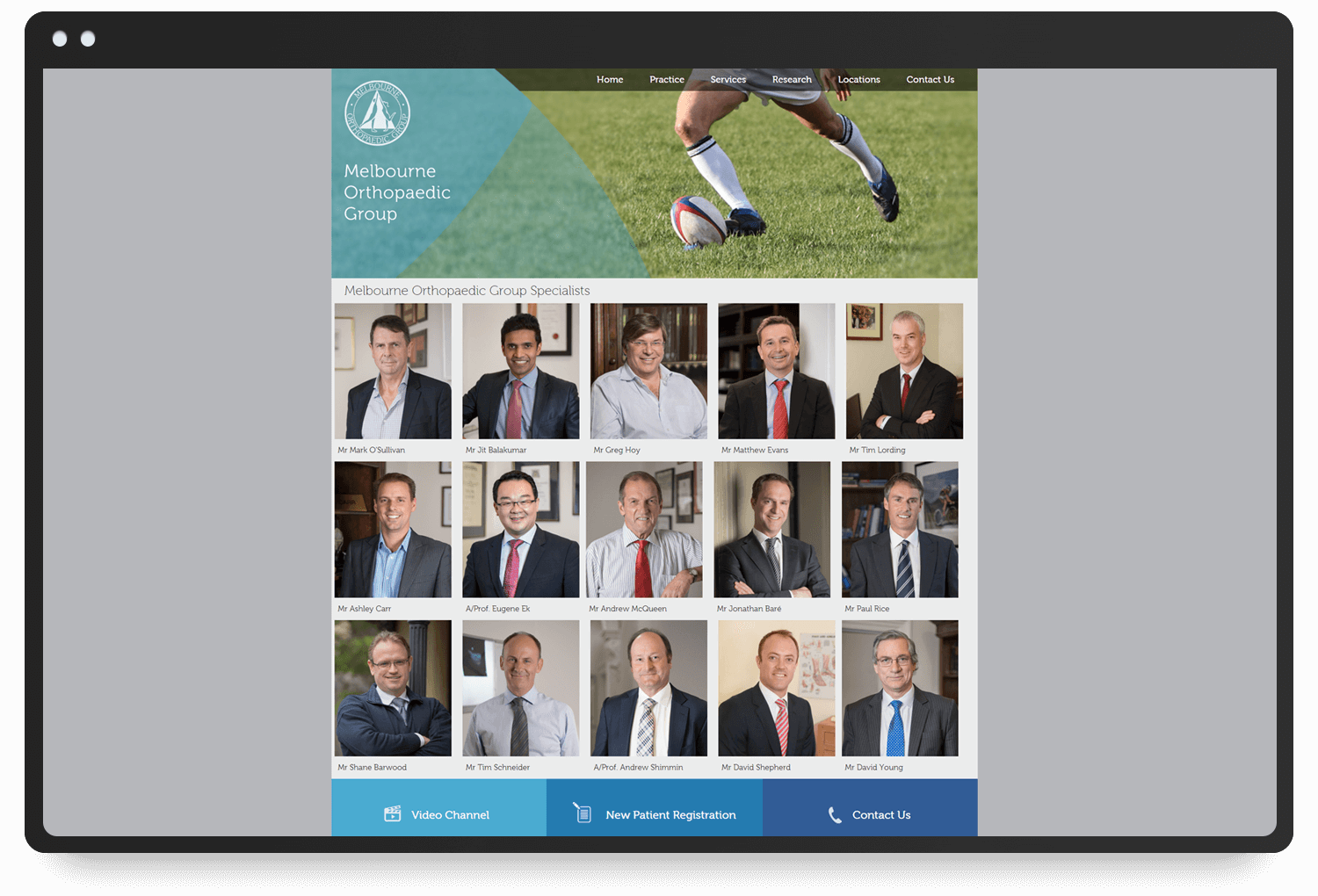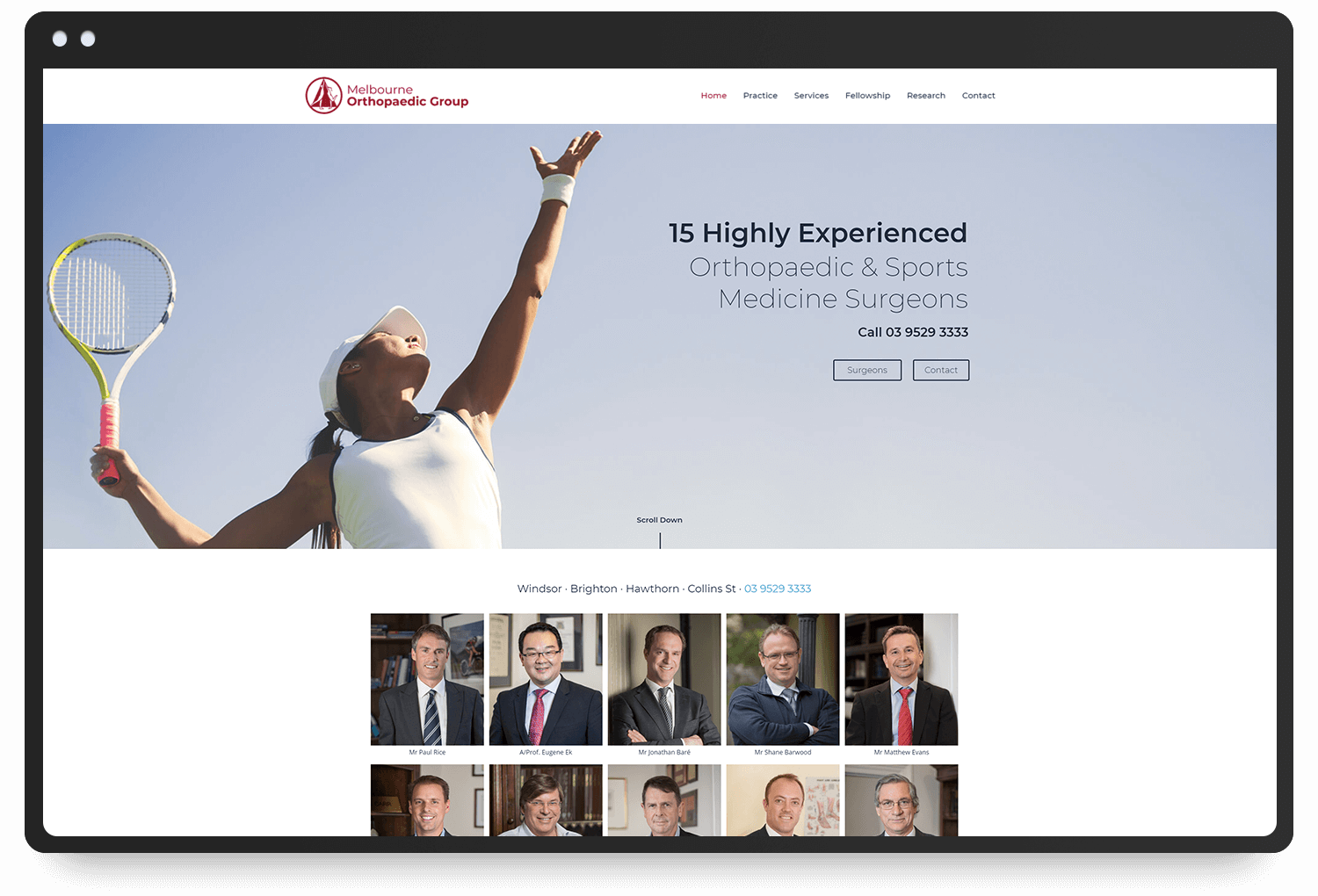 Rebuilding a website in WordPress sounds simple enough, right? Usually it is, but MOG requested that their patient registration forms would be send to their office patient system. On investigation we found that their CRM was not cloud based and no API existed, so we were left asking "how the hell do we do this?"
Working with MOG's IT department we were able to develop a custom script that converted form submissions to XML, uploaded them remotely to the server where they could be grabbed by their office server and then with a click of a button be imported into their CRM. We also had to ensure that this patient data was handled securely, so we implemented a system that would delete the XML once successfully imported.
Once we'd nutted out how to handle the Patient Registration Forms going to MOG's offline CRM the rest of the project was a breeze. We built a brand new WordPress website with Visual Composer and we were able to replicate the old website design with some tweaks that were requested. The move to WordPress meant that each Surgeon had the ability to edit their profiles on the website and that MOG could finally start using google tools to track their websites success.
The online Referral Tool for GP's was a lot of fun for us to build. Using HTML5 and CSS3 transitions we were able to create a seamless search experience for GP's to look for appropriate symptoms and referrals for Orthopaedic issue.