Switching on

the digital presence of Melbourne's ultimate Mistress.
Lady Ambrosia is one of Melbourne's most experienced, creative and in-demand independent Mistresses. Offering super charged fetish experiences for kinksters, submissives and slaves who want more.
To say we were excited about taking on this project is an understatement. Who hasn't been suckered into one of the foxtel re-runs of 50 Shades of Grey?
So when Ambrosia emailed Visual Tonic about building her new site we immediately got on the phone to discover more and discuss some creative ways to approach the build. Technically she required a used friendly CMS where she could update her session types as she found new ways to tickle her clientele. Her other request was that the site be responsive as her old site was not performing well on mobile devices.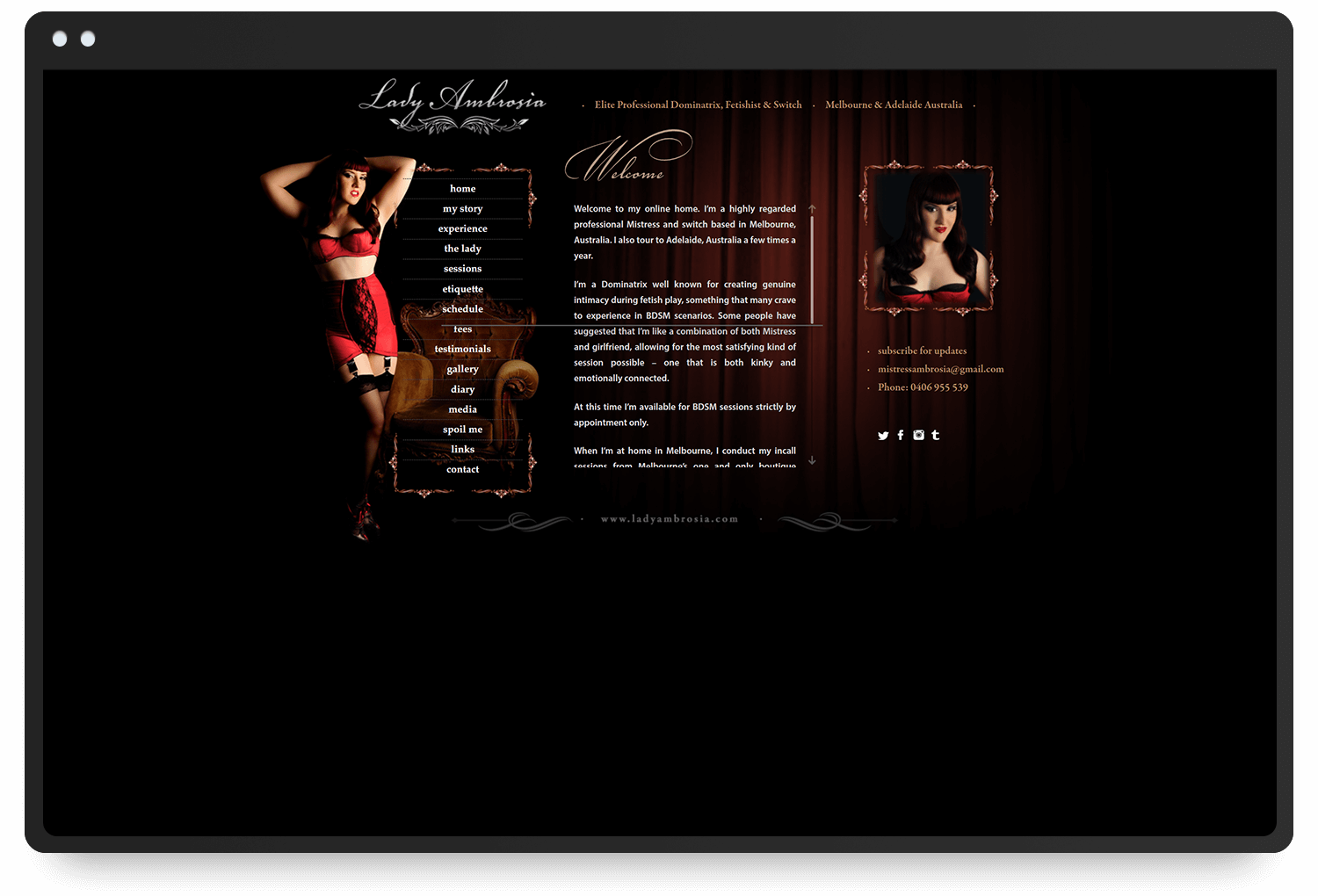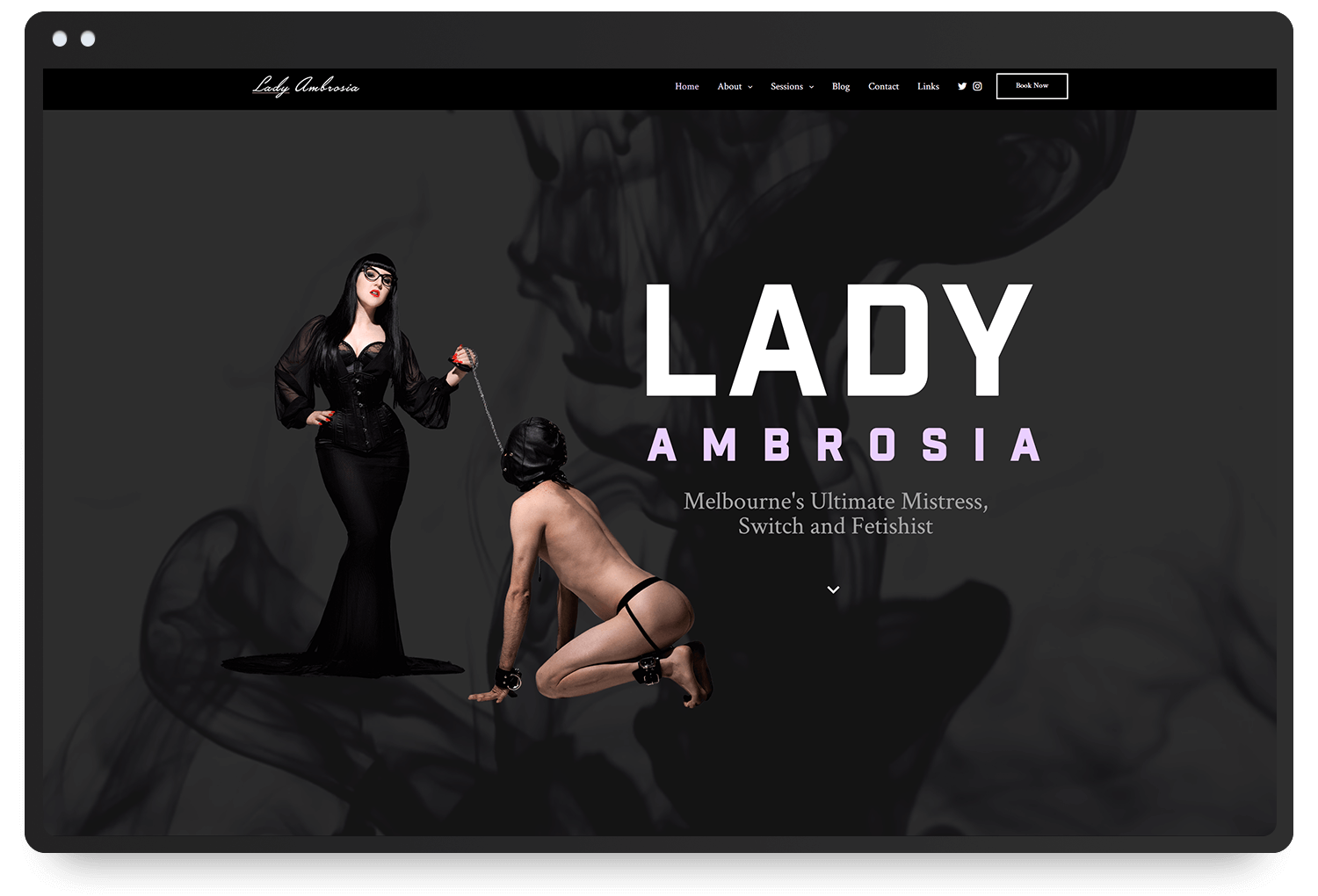 When we build websites we really try to communicate the "vibe" of the human behind the brand. The services that Ambrosia offers are enticing, exciting and intensely charged and we wanted the website to feel the same way for her visitors.
In our research we found that most competitor sites didn't really feel like a person offering intimate experiences. Rather they felt like snippets from the classified section of a wrinkled newspaper on a seat in the dark side of a subway.
What Ambrosia offers is so much more. So, we decided to craft an intimate collection of Iconography to capture and portray each offering available with the mistress. By doing this, we were able to show exactly what delights are on the menu in an inviting way.
When we build websites we always try to  push ourselves to deliver something that exceeds our clients expectations and proves that Visual Tonic really connects the dots when it comes to producing a site based off of a few conversations.
Because we're human we are always worried that our clients won't like it. Like a chef presenting a new dish, everyone's tastes are different. But, like every other project our concerns were unfounded and Ambrosia loved her new site and we feel truly lucky to have had the opportunity.
We've worked on a few projects with Visual Tonic and will happily do so again. Zoe and her team have exceeded our expectations every time. They are personable, responsive, knowledgeable, on time and on budget and experts at what they do. We'd like to keep them a secret!